Meet the best eye doctors in Hyderabad
See clear, see better with
Refractive Surgery
Book an appointment
WHAT IS A REFRACTIVE ERROR?
When we see the light entering the eye, it is bent by the cornea, and the lens focuses on the retina. Images may appear to be blurry if the light doesn't correctly focus.
The four most common types of refractive errors are:
Refractive surgery (LASIK, T-PRK or ASLA, SMILE, ICL and RLE) works either by changing the cornea's shape (Laser Vision Correction) or using an implantable lens to change the focusing power of the eye. At Global Eye Hospital, our patients have access to the most advanced vision correction technology and are confident that they will have the procedure that fits them the best.

LASIK (Laser-Assisted In-Situ Keratomileusis) Flap Surgery is the world's most commonly performed surgery for correcting vision. LASIK is backed by demonstrated technology, and it results in its wide treatment range and visual recovery speed.
LASIK at a glance
LASIK poses little to no post-operative pain or uneasiness
Improvement of vision is rapid, for many recipients have corrected vision within 24 hours of the surgery done.
LASIK can increase dryness in the eyes, symptoms in patients predisposed to this problem
A hinged piece of tissue is created with a precision femtosecond laser
Performing pre-treatment is done if the outcome of the initial procedure does not meet expectations
LASIK covers a wide range of prescriptions
LASIK is the most popular and widely performed laser vision correction procedure
Optimal results for vision correction
T-PRK (Photo-Refractive Keratectomy) Surface Laser Ablation is an available vision correction option, a type of laser eye surgery. Despite having a longer recovery time, T-PRK is widely performed with several advantages over other treatments for some recipients. T-PRK is also known or referred to as ASLA
Key Points
The highest safety, predictability, and efficiency are ensured while performing T-PRK laser
Corneal tissue is removed using a laser without creating a flap of corneal tissue
Like other procedures, T-PRK also uses a laser beam to alter the top layer of the corneal cells of a patient
This treatment may be possible for someone with mild dry eye symptoms and suitable for irregular shaped and thinner corneas
Patients undergoing T-PRK laser might experience temporary discomfort during cell healing due to slower recovery time
Our patients have experienced excellent end visual outcomes of T-PRK. (Same as LASIK and SMILE)
SMILE - A FLAWLESS SURGERY
SMILE (Small Incision Lenticule Extraction) is a minimally invasive and flawless surgery. SMILE is the latest addition to the range of available laser vision correction procedures. SMILE has been identified as the preferred choice among patients due to its state-of-the-art safety profile and quicker recovery rate.
Key Points
A minimally invasive technique involving a minimal incision (the latest technique in laser eye surgery)
The fast and accurate femtosecond laser creates a small disc-shaped piece of tissue (lenticular) inside the cornea
Few incidences were reported of dry eyes and other complications
Since upper corneal layers of the eyes are intact due to minimal tissue intervention, corneal strength is less affected
It could be a viable option for recipients whose cornea is thinner than usual
SMILE enables more biomechanics preservation and stability
Impressive long-term follows up results
This surgery is currently unavailable to long-sighted patients.
An implantable Collamer lens (ICL) is an artificial lens permanently implanted in the eye. The lens is used to treat:
Myopia (nearsightedness)
Hyperopia (farsightedness)
Astigmatism
Implanting an ICL requires surgery. A surgery places the lens between the eye's natural lens and iris. This lens is like a contact lens, and you cannot feel it after putting it in the eye.
The ICL is made of plastic and collagen called Collamer. It's also known as phakic IOL.
ICL surgery isn't for every patient. However, this has proven to be an alternative for patients who couldn't get laser eye surgery.
Benefits of having an implantable Collamer lens:
Apart from improvised vision, there are many benefitting factors of an ICL:
It can fix severe nearsightedness that cannot be corrected with other surgeries like LASIK, PRK, and Smile
An ideal match for patients with chronically dry eyes since the lens is less likely to cause dryness
This procedure is meant to be permanent though provision to remove it is also available
The lens provides excellent night vision
Recovery is usually quick because the tissue is not removed
People who can't get laser eye surgery might be good candidates for ICL
HOW DOES ICL SURGERY WORK?
Your ICL procedure will be performed at a Day Procedure Centre
Once a patient is admitted, an anaesthetist shall discuss the general health aspects and the details of the procedure
With sedation administered, patients will feel more relaxed during the procedure. The anaesthetist will be available to take care of you and make you feel comfortable
Eyes shall be numbed with anaesthetic eye drops, and the doctor will place a small instrument between your eyelids. This step is to prevent you from blinking. You will not see the procedure happening as a patient but may notice visual cues like a microscope's bright lights
The customised lens is folded into a special injector, and the doctor will insert the ICL by making a small opening. Now, the ICL will be unfolded and be positioned by the doctor. Opening seals heal automatically without the need for any stitches
After 20-30 minutes inside the theatre, you will have to be collected by someone who stays with you at home post-surgery and during recovery. The entire duration at the centre shall be of around 2-3 hours
Usually, the eyes are treated at a minimum of one week apart
For patients over the age of 48, laser surgery may not be the best choice because there can be unavoidable focusing changes to the eye's natural lens (due to aging). Refractive Lens Exchange (RLE) or clear lens exchange is often recommended for such patients. This is a procedure in which the patient's natural lens is carefully replaced with an artificial lens. It is done on a clear lens. The surgeon carefully selects the artificial lens depending on your goals and eye health to ensure an optimal result.
REFRACTIVE LENS EXCHANGE IOL OPTIONS?
Multifocal IOL: A Multifocal IOL provides clear vision at multiple distances.
It accommodates IOLs. An accommodating IOL is a mono-focal lens that enables focus at multiple distances by shifting its position in the eye.
Pay Later with Easy Finance Options

At Global Eye Hospital, we offer different treatment plans to make it easier for our patients; by providing a 0% finance* option for all our surgeries, we take a step closer to a holistic patient care policy.
33% of the amount is to be paid by the client as a down payment, and Bajaj Finserv finances the remaining 67%. Only a one-time processing fee of INR 687/- is charged by Bajaj Finserv.
*Subject to eligibility
Book an appointment
Why choose Global Eye Hospital for LASIK?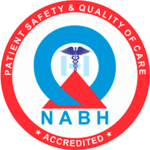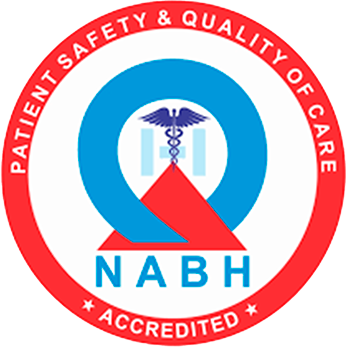 Marked with a Seal of Trust
Recognised by the Prestigious NABH Accreditation in Healthcare Sector
Visit our hospital today
At Global Eye Hospital, we offer different treatment plans to our patients. We are Empaneled with all TPA's and Health Insurance Plans for a Total Cashless Option. We also offer a 0% finance* option for all our Surgeries.
GET IN TOUCH
At Global Eye Hospital, we offer different treatment plans to our patients. We are Empaneled with all TPA's and Health Insurance Plans for a Total Cashless Option. We also offer a 0% finance* option for all our Surgeries.