OUR MISSION - OUR JOURNEY
THE MISSION WAS SIMPLE: Provide quality Eye-Care affordable to all sections of society.
THE JOURNEY WAS FANTASTIC: 22 years, multiple locations, 60,000 eye procedures & a million satisfied patients.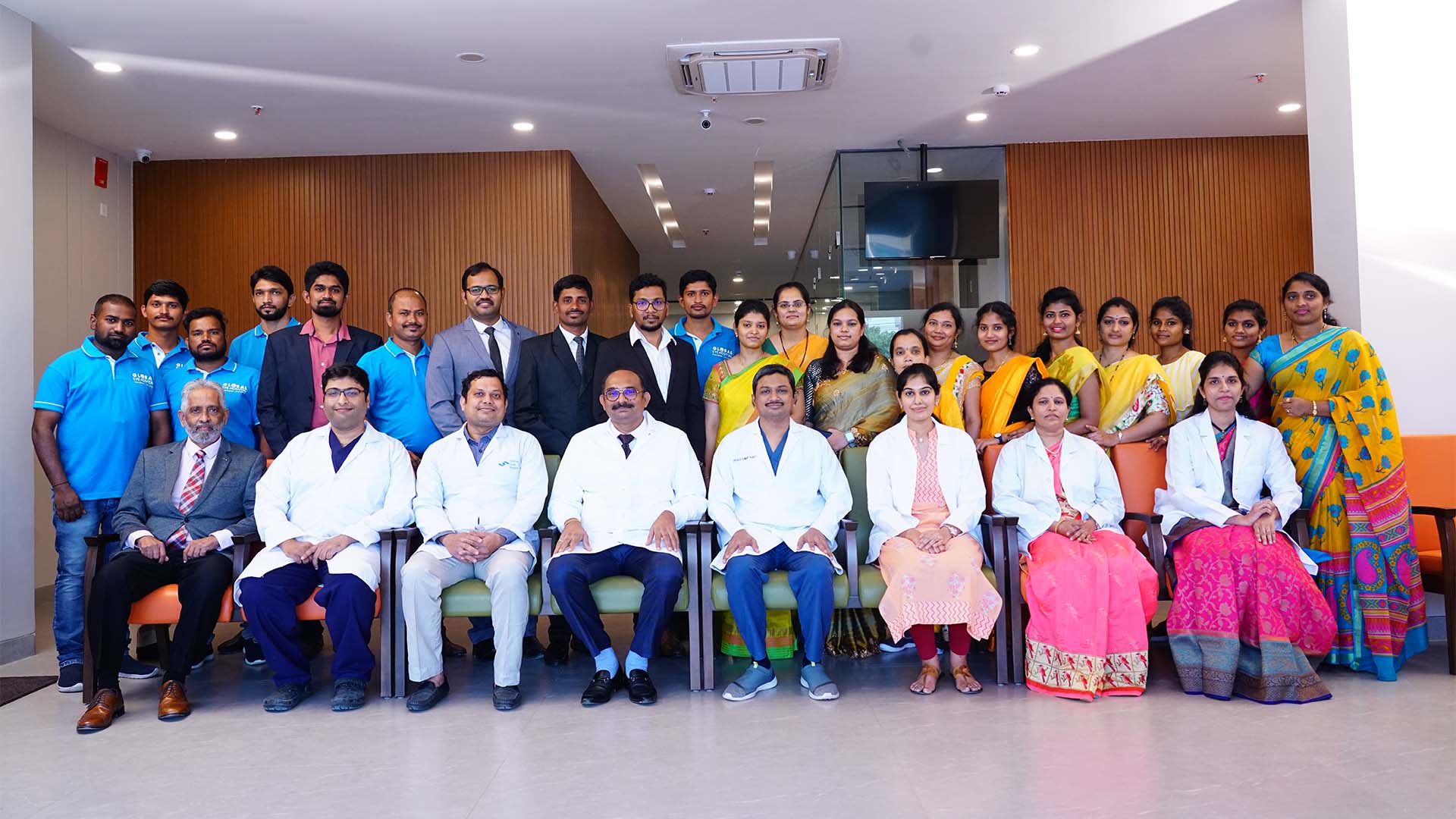 DECEMBER 2000

DR. TIRUMAL RAO TADLA started his eye-care practice in a stand-alone building in Bhagyanagar Colony Kukatpally. He instilled a passion for growth and a desire to serve. He is one of the pioneering surgeons in Kukatpally to offer Phacoemulsification Surgery.

AUGUST 2003

CORPORATE SOCIAL RESPONSIBILITY

We started our outreach programmes. The first centre was in Dundigal Telangana, with Optometry, cataract and retinal screening services, & minor out-patient procedures for the area's general public.

JUNE 2008

LASIK JOURNEY BEGINS

Global Lasik and Laser Center Started in Himayatnagar. Dr. Tirumal procured a state-of-the-art - ESIRIS Laser System. We started offering Lasik and other Refractive Surgeries to our patients.

2010 FEBRUARY

GLOBAL EYE HOSPITAL IN KUKATPALLY WAS ESTABLISHED

15,000 sq. ft stand-alone building equipped with three operating theatres, many ophthalmic sub-speciality services & pediatric surgical services were offered.

NOVEMBER 2010

BLADELESS LASIK STARTED

Global LASIK acquires the INTRALASE FS LASER, allowing the hospital to offer patients the first-ever all-laser, "BLADELESS" LASIK surgery.

MARCH 2011

OUR FIRST SURGICAL MILESTONE

10,000 successful Cataract procedures. Ours was the first go-to hospital in the region.

FEBRUARY 2012

ADDING ADVANCED OPHTHALMIC EQUIPMENT

Global Eye Hospital acquires the AMARIS E-500 with 5D eye tracking, and it is a fast, efficient and precise eye laser system for refractive and therapeutic corneal surgery.

FEBRUARY 2016

EMPANELLED WITH AAROGYASRI HEALTH SCHEME AND TS GOVT EMPLOYEES HEALTH SCHEME AND JOURNALIST HEALTH SCHEME

Under the above scheme, hundreds of outreach programmes are conducted in all the Telangana districts. Beneficiaries from Karimnagar, Nizamabad, Nirmal, Mahaboobnagar, Wanaparthy, Nalgonda, Sangareddy, Vikarabad, and Nagarkurnool have been coming to the hospital for eye health care. These outreach programmes continue despite the Covid pandemic.

OCTOBER 2017

WE REACH OUR 1ST LASIK MILESTONE.

We surpass the mark of 10,000 LASIK Refractive procedures.

MAY 2019

DR SHIVA KUMAR WURITY

Joined the team at Global as an accomplished Cataract and Refractive anterior segment surgeon with over ten years of medical and surgical experience in eye health. With over 10,000 surgeries, he has immense experience dealing with complex cases and doing complicated surgeries.

MAY 2019

WE CELEBRATE PERFORMING OUR 20,000 CATARACT PROCEDURES

This is yet another milestone, and patients have shown great trust in our effort and service towards eye health care.

JULY 2019

WE GET OUR NABH ACCREDITATION

This accreditation certifies best practices and good governance in hospital management and treatment. National Accreditation Board for Hospitals & Healthcare Providers (NABH) is a constituent board of the Quality Council of India, set up to establish and operate accreditation programmes for healthcare organisations.

JULY 2019

GLOBAL EYE HOSPITAL AS CORNEAL TRANSPLANT CENTER

Global Eye Hospital Kukatpally is recognised as a Corneal Transplant Centre.

SEPTEMBER 2019

EMR SOFTWARE- PAPERLESS MEDICAL REPORTS

EyeSmart EMR is an innovative and flexible Electronic Medical Record (EMR) system. It integrates the medical, financial, and operational functions of the hospital. This software is a cloud-based technology that can be accessed at different locations with valid credentials and is completely encrypted. It runs on various platforms, including desktops and smart devices.

JANUARY 2021

WE STARTED OUR SURGICAL RETINAL SERVICES

DR SANKEEERT He joined as a consultant for Retina and Vitreous surgeon. He brings remarkable experience and skill in the management of diabetic retinopathy & performing complex vitreoretinal surgeries.

August 2021

GLOBAL EYE HOSPITAL NARSINGI (FINANCIAL DISTRICT) BRANCH WAS STARTED

Global Eye Hospital has been at the forefront of providing the best eye care service to all sections of society. We opened a super speciality eye hospital in Narsingi to better serve Narsingi, Financial District, Kokapet & Gundipet areas. It is a state-of-the-art super speciality eye hospital equipped with world-class facilities and services in eye care. The hospital is the first to go paperless, with IT-enabled systems and applications. The use of EMR-electronic medical records and ERP on the SaaS platform has improved patient time at the hospital. The hospital is located in a stand-alone building, with ample patient lounge, patient workup, patient counselling and patient comfort.

SEPTEMBER 2021

DR. SUNITHA JOINED THE PRACTICE

Dr. Sunitha K has 15 years of experience in General Ophthalmology with surgical expertise in Cataract surgeries.

FEBRUARY 2022

WE REACH OUR 2ND MILESTONE.

Yet another milestone, we cross 28,000 Cataract Surgeries. Deeply indebted to our patients' trust and the commitment of our staff.

OCTOBER 2022

MOTINAGAR

Expanding our eye care vision and reaching out to every corner, we inaugurated our new branch at MOTINAGAR in October 2022. Equipped with advanced technology, Board certified Ophthalmic Consultants & asthetically Designed Infrastructure and layout for utmost comfort of the patient.

MARCH 2023

CLARITY VISION

A Big step, in March 2023 we Started our first of its kind exclusive LASIK & REFRACTIVE SUITE in Hyderabad. CLARITY VISION is our step to bring the Most advanced Laser Vision Correction technology "CONTOURA VISION" to you. Time to say Goodbye to your glasses.