Importance of wearing eye protection while riding a bike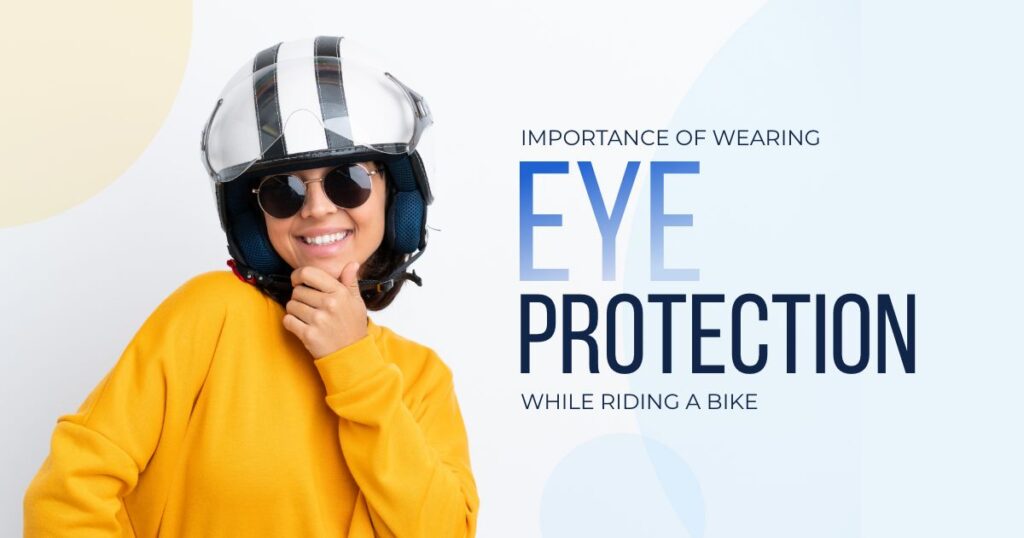 How will it feel if a bullet hits you in the eye? Don't know the answer? The same happens when you do not wear proper eye protection, and a small projectile or an insect hits you while riding a two-wheeler. The helmet protects not only your head but also your eyes too.
Most of the time, people talk about head protection, but only a few talk about the importance of eye protection while riding a bike. In India, it is most common to see people riding motorcycles or any other type of two-wheelers without any proper protection. Due to changing government regulations on road safety, people started using helmets, but most people ignore wearing a visor. In some cases, helmets do not have a visor at all.
This is a serious issue and needs immediate concern to improve safety. For example, you are sitting peacefully at your home. Suddenly, a bug or a fly hits you; you feel nothing as insects can't move at double-digit or triple-digit speeds. But, while riding a two-wheeler at around 80kmph and that same fly or bug hits you in the eye, the result will be devastating.
Not only a fly or bug or any other insect, but it can also be a small piece of rock or tiny dust particle that can hit you in the eye. The eye is so soft and incredibly sensitive to foreign materials. The eye has skin over it, which can be punctured in such cases. This type of scenario can make you lose balance and result in an accident.
Preventive Measures
It's easy to avoid such situations ranging from minor eye procedures to serious surgical procedures, by simply following preventive measures like wearing eye protection.
Full face Helmet: Full face helmets provide complete cover to the head. They come with different visors like plain, tinted, smoked, etc. These visors are shatter-proof, and some of them are scratch-proof. These visors provide excellent protection even from strong and sharp projectiles. These helmets come with an option to change the type of visor you want according to the weather. Full face helmets are the best option available for eye protection.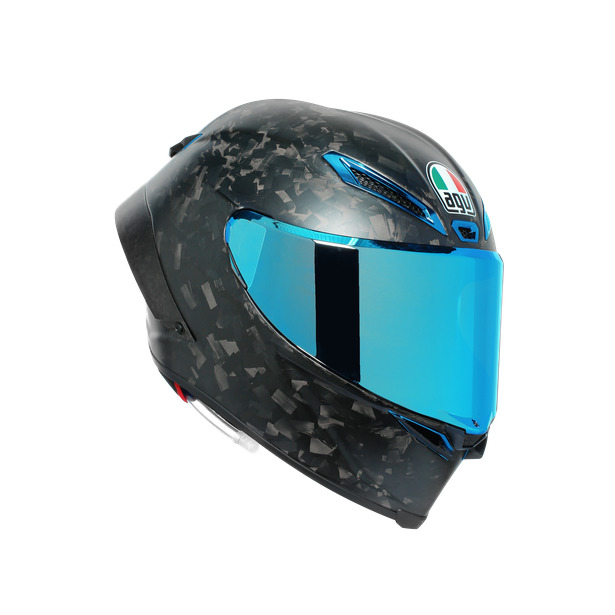 Secondary visor: This visor does not cover the whole face as a full-face helmet; only the eyes are covered. Simply these are inbuilt sunglasses. Only a few brands sell this type of helmet. This helmet is the best option if you like wind on your face and eye protection.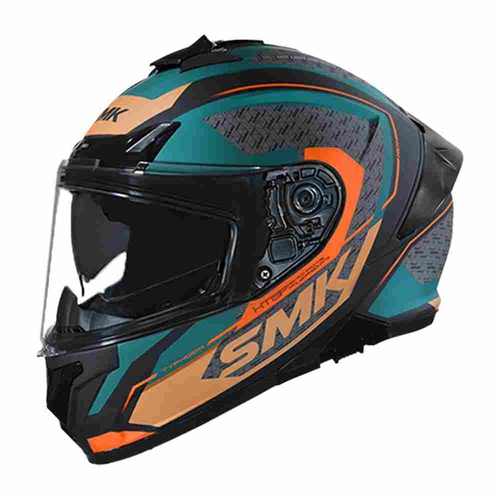 Goggles: Goggles are considered excellent for protecting the eyes while riding a two-wheeler. Goggles are a bit different from regular eyeglasses. Goggles provide complete cover to the eyes, and they are secured to the head with a strap or a band to prevent them from falling off. Goggles are the best option for people who wear contact lenses. In the case of eyeglasses, air can enter from the sides and dry out the contact lenses. But, goggles provide complete cover blocking air from entering the eyes and protecting the contact lenses.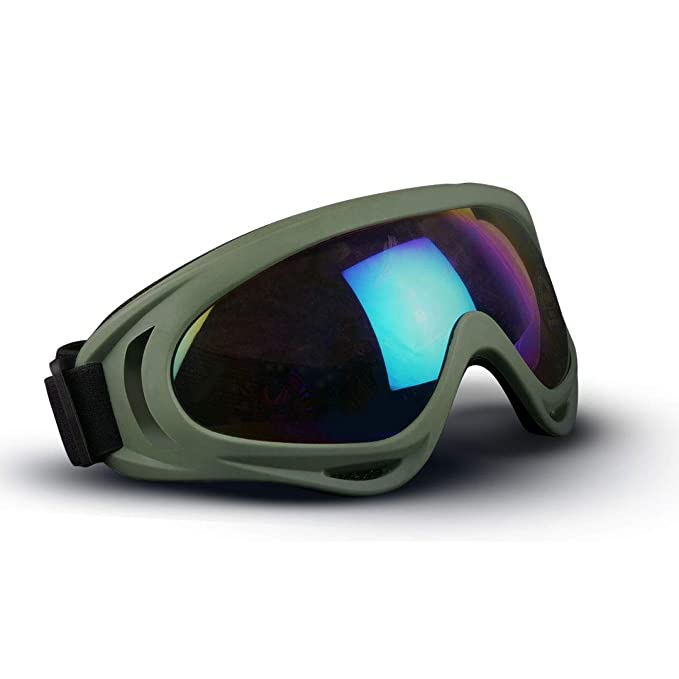 Eyeglasses: Let it be any glasses like sunglasses, regular sight spectacles, UV glasses, etc., any of these glasses will protect the eyes while riding a bike. These provide protection against projectiles or flying insects, glare, and UV radiation from the sun. It is better to choose glasses with a good night vision capability for the night to have clear vision in low light and to decrease glare from other vehicles' headlights. Better choose branded and certified glasses as they are reliable and safe for your eyes. It's better to use a strap to prevent glasses from flying off in the event of an unexpected turn or stop.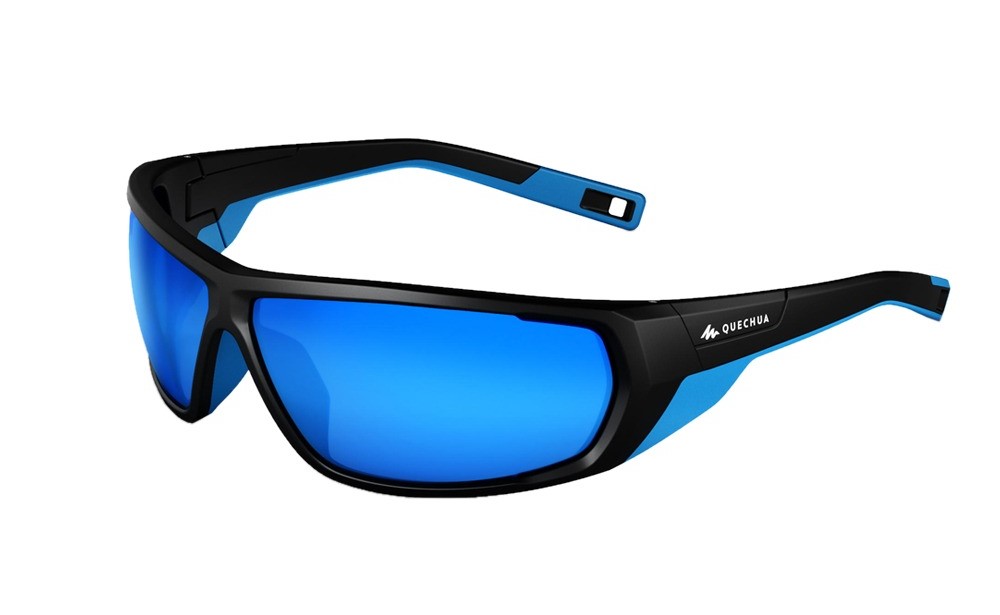 The order of priority from the safety equipment mentioned above is a Full-face helmet, a helmet with a secondary visor, Goggles, and eyeglasses.
Providing proper eye protection to the pillion rider is also necessary. There are certain chances of them getting hurt in the eye as they are also prone to danger.
Not only protection from debris or projectiles, but riding without proper protection could result in your eyes drying out, which blurs your vision. Even a second being clouded can result in devastating motorcycle accidents.
Conclusion:
Remember, one should never ride a two-wheeler without proper eye protection. Even at low speeds, a little rock flicked by a nearby moving vehicle can hit your eyes, resulting in damage to the eye. In some cases, one can lose their vision. Better use the equipment mentioned above to avoid eye injury.
Stay safe, ride safe.
Know more important truths like this on eye health at the best eye care hospital in Hyderabad – Global Eye Hospital.