Conductive Keratoplasty (CK): A Minimally Invasive Procedure to Improve Near Vision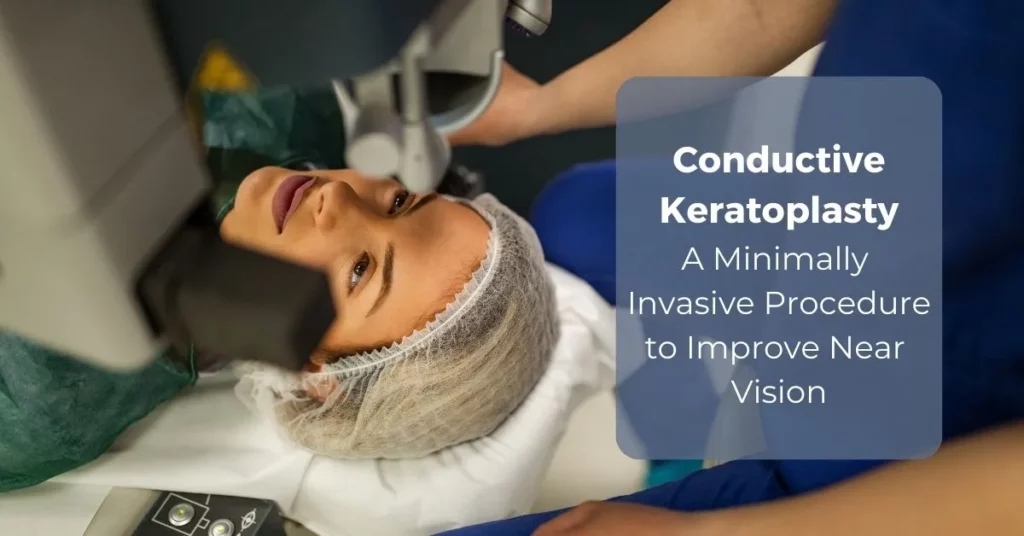 Introduction
Conductive Keratoplasty (CK) is a non-invasive refractive surgical procedure that uses radio waves to reshape the cornea of the eye, correcting certain types of farsightedness or presbyopia. CK is an alternative to traditional laser vision correction procedures such as LASIK, PRK, and SMILE.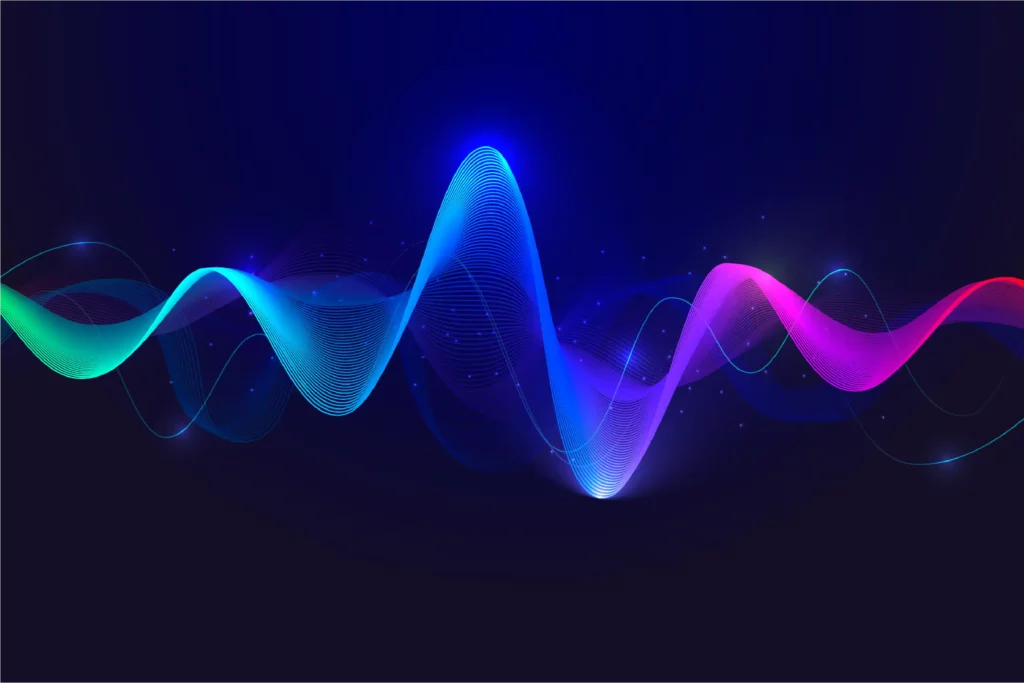 How does Conductive Keratoplasty work?
CK uses radio frequency (RF) energy to create controlled shrinkage in the cornea, causing it to steepen and change its shape. The treatment is performed with a small, hand-held probe that emits RF waves. The probe is placed on the cornea, and the radio waves are used to create a circular pattern of small, controlled spots in the cornea. The spots create a contraction in the corneal collagen, causing the cornea to become more curved. This reshaping of the cornea allows light to be properly focused on the retina, improving vision.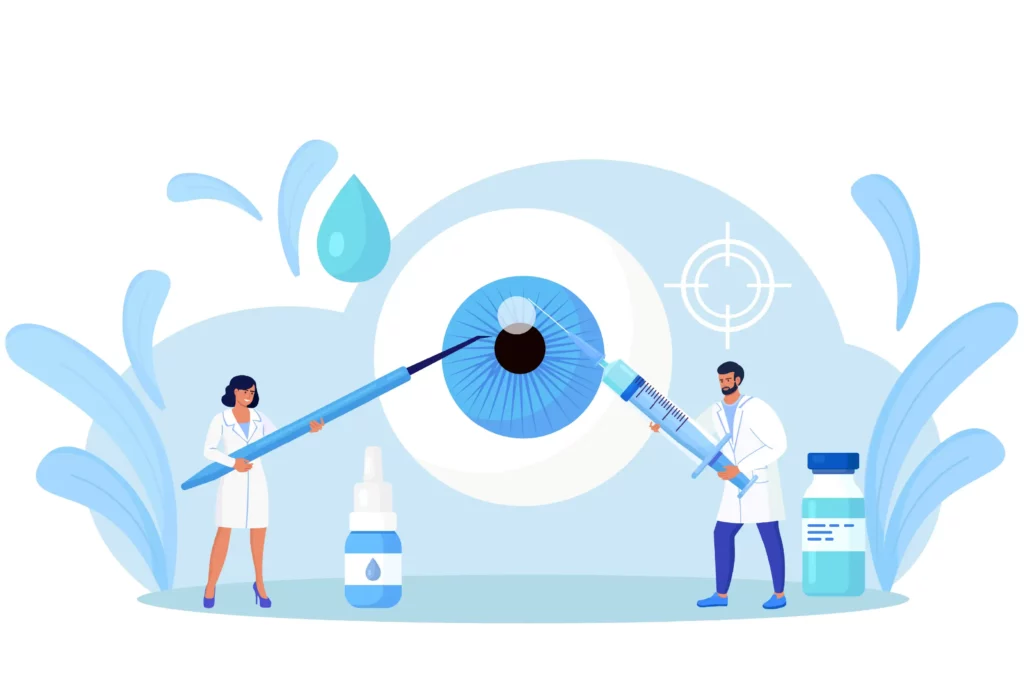 What are the advantages of Conductive Keratoplasty?
One of the biggest advantages of CK is that it is a minimally invasive procedure that does not require the creation of a corneal flap or removal of corneal tissue. This means that the recovery time is usually very short, and patients can return to their normal activities soon after the procedure.
Another advantage of CK is that it is less likely to cause dry eye syndrome, a common side effect of other laser vision correction procedures. Additionally, CK is generally considered to be a safe and effective procedure for patients who are not good candidates for other types of laser vision correction procedures.
Who is a good candidate for Conductive Keratoplasty?
CK is most commonly used to correct farsightedness or presbyopia in patients over the age of 40. It is also often recommended for patients who have had previous LASIK or PRK surgery and have experienced a regression of their refractive correction.
Patients with thin corneas, dry eyes, or certain medical conditions that make them ineligible for other types of laser vision correction procedures may also be good candidates for CK.
What are the risks and side effects of Conductive Keratoplasty?
As with any medical procedure, CK does come with some risks and potential side effects. Some patients may experience discomfort or a burning sensation during the procedure, although this is usually mild and short-lived. There is also a risk of infection or other complications, although these are rare.
After the procedure, some patients may experience temporary blurred vision or sensitivity to light. These side effects typically fade away within a few days.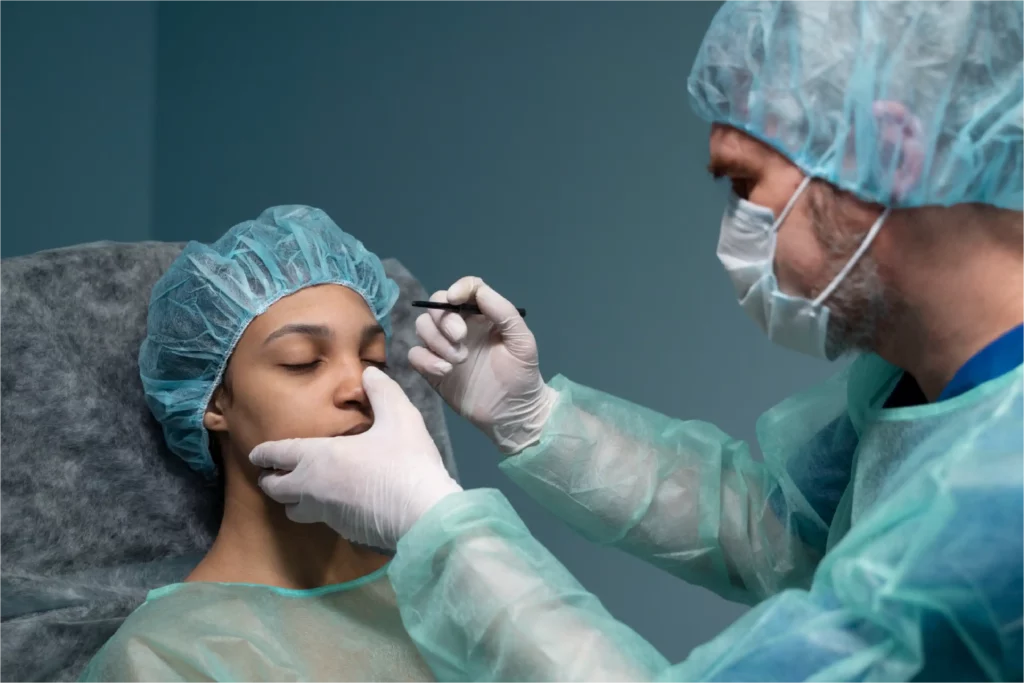 Conclusion
Conductive Keratoplasty is a non-invasive, minimally invasive refractive surgery that can be a good option for patients who are not good candidates for other types of laser vision correction procedures. If you are interested in CK, it is important to consult with the best eye specialist in Hyderabad at Global Eye Hospital Kukatpally to assess if you are an ideal candidate and to discuss the risks and benefits of the procedure.
Book your appointment now for all eye-related services.
Your Vision Our Focus